Treatments
---
You May Have Tried Other Types Of Treatments.
Before Realief Therapy, peripheral neuropathy treatments often had mixed results. Most sufferers are still looking for a neuropathy treatment that offers long-term relief without adverse side effects. A variety of drugs may reduce the pain symptoms for a while, and to some degree, but often with side effects.
Mainstream drugs currently used to treat the symptoms of peripheral neuropathy are mainly focused on pain but too often fall short in providing significant relief. You may have tried drugs with generic names such as Amitriptyline, Gabapentin, Lyrica, or Cymbalta. These are primarily either antidepressant or anticonvulsant drugs, and they can have serious side effects with limited reduction in symptoms. Many patients aren't comfortable staying on these drugs long-term. Alternative therapies may have provided some benefit but usually the help is not significant nor is it not long term. Unfortunately, there are no medications or treatments that address numbness, balance and mobility concerns.
---
You Want Straightforward, Easy To Understand Answers.
Many of our patients have received a lot of information in the past, but not much clarity, and not much that helps. Realief Therapy treatment centers specialize in making a complex disease easy to understand. Watch this video to better understand Realief Therapy and what to expect when you visit a treatment center.
---
What You Can Expect From Us.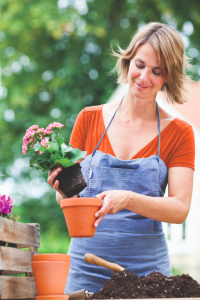 Our Centers will look very familiar to you. They're comfortable, professional, medical offices. When you arrive, your Realief doctor will sit down with you, learn about your history and peripheral neuropathy symptoms, and will then walk you through the Realief treatment process step by step so you'll know exactly what to expect. The tools and tests in the consultation allow you to provide feedback that in turn is used as an initial roadmap for your treatments. This roadmap will be updated with your participation throughout care. You will see the progress for yourself.
---
Realief Therapy Provides Results.
Realief Therapy combines traditional medical care with a very advanced and novel use of the emerging technology of photobiomodulation (US Patent Pending) combined with physiotherapy. Our treatment protocol helps to restore nerve function, reduce symptoms, and improve balance and mobility (See Our Data). Our advanced iterative algorithms ensure that each treatment is tailored to each patient and their specific disease condition and disease state.
---
Results That Help You Get Your Life Back.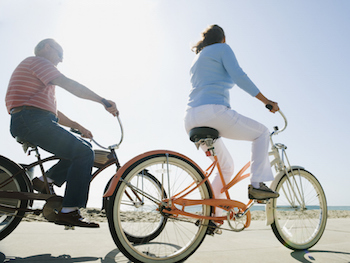 Our goal at Realief Therapy is to help you regain the aspects of your life you've lost to peripheral neuropathy. A vast majority of the patients who have completed Realief Therapy get significant relief from their symptoms. In fact, many began to notice symptom relief in the first week or two. Many regained significant sensation and mobility they hadn't had for years.
Patients who had been unable to sleep because tingling in their legs, who could no longer be on their feet because of chronic neuropathic pain and balance problems, or had given up on many of their favorite activities because of advancing peripheral neuropathy, have found Realief; and began to get their lives back.
---